Computer Recycling for Acworth Kennesaw Cartersville Dallas Marietta and Atlanta. Our program is safe, secure, and is an environmentally responsible solution to the dilemma of proper disposal for old computer systems, components, and E-Waste (electronic waste). If your business is in Acworth Kennesaw Marietta Cartersville Dallas or Atlanta recycling your computers is our expertise.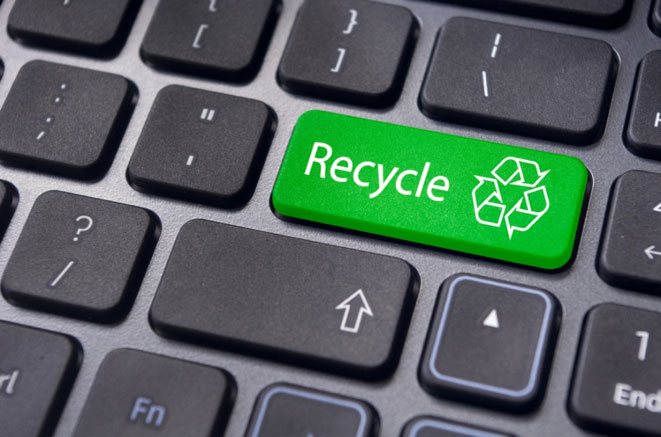 Our FREE PICK UP service is for commercial and business customers only. Residential bulk items must use our drop off location.
Acceptable items can be dropped off at our nearest locations.
Items that are acceptable for computer disposal are as follows:
Desktop Computers
Laptop Computers
Tablets, 2-in-1 PC's, Smart Phones
Fax Machines
Toner, and Ink Cartridges
Laser and Inkjet Printers
Keyboards, Mice, and PC Speakers
PC Cords, Cables, and Connectors
Digital Cameras
iPods, iTouch, or other Apple products
Hard Drives, SSD's, Memory, and Motherboards
Network Cards, Graphics Cards, and Video Cards
Optical Drives
DVD or Blu-ray Players
Unacceptable items:
TV's
CRT Monitors
Tape Cassette Players
Record Players
Computers Plus USA provides secure electronics recycling services for a variety of organizations including Government Agencies, Healthcare Providers, Schools, Universities, Data Centers, Wholesalers, Distributors, Corporations, and Retailers that entrust us to recycle their unwanted equipment for years because our services are not only FREE but also exceptionally convenient for all businesses.